Post by korakhos on Mar 29, 2022 4:03:41 GMT
Death Will not Save you:
getting two creatures cheated at uncommon can be problematic, but at that color saturation it's probably fine,
8/10
.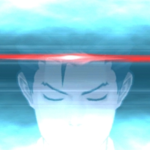 While she was still trapped with her past demons, the battle shifted, and now there are hundreds upon hundreds of millipedes swarming the place: a perfect distraction...
This is the one who built the grave. A potential complication, or an opportunity for as long as she is here.

"Shut your traps! Get out of my head! Out! Out out OUT!" he screams, gripping his head with both hands. He screws his eyes shut, the voices nagging at him, tormenting him.When the jaws of the progenitor seek to close on The Knight's stray steed, the latter shatters into shards of refracting light, which fade into memories. Syr Lothaire remains on foot, though not so much on the ground, as they cross the battle in leaps and bounds. They dispatch each of the millipede brethren with swift and brutal attacks, aiming to first drive the many dancing weapons through their heads, then tear the blades through the length of each foe. The Knight does not wait for the burning wounds of any husk to render it ash, instead leaping to slay the next monster.

Though Lothaire is steadily making their way to the less impressive combatants, among them Argel and Atlani, they note that much has been done to repel the immediate threat of the progeny, and the more distant threat of the rift itself, yet almost nothing is being done for the monstrous progenitor. Then Rolt shrieks, unleashing a pillar of flame, and the narrative falls into place. Momentarily, Aylin and Rolt find themselves in a battlefield lit by brilliant beams of sunlight breaking through the clouded heavens, and in the pillar of flames manifest the beings of memories past.

First, dragged along by the rush of flames, is the beloved mere mortal mentor, disintegrating in the grasp, leaving behind an impulsive harbinger of ash. Then, lightning courses through the clouds of smoke, and from them emerges an ancient evil, a once noble woman, now only an undying memory with sparks trailing from her eyes. Lastly, from the smoke itself, the dark manifestation of a demon, feeding on the turmoil of Aylin and Rolt both. Together the three phantoms spawned of flame blaze across the great monster consuming the horizon, and seek to consume it themselves. Though the vision of a brighter world quickly fades away for Aylin and Rolt, the manifestations remain for all to see.
The second Aylin's mentor manifests, something breaks inside her, and she goes completely catatonic, not even reacting to a millipede that shoves her to the ground and opens its maw, ready to feed on her. As the memory disappears and Kirino and Malextros seem to come back for an encore, her inner fire is reignited, and she manages to impale a stalactite into her foe's face before becoming worm food."I came here to fight monstrosities, not ghost" says Aylin, her rage fueled by the constant reminders of her past.She starts getting rid of more centipedes, and then... the colossus appears. Whether she is
vulnerable
defenseless from the recent trauma or this
creature
deity is influencing her mood, she has no way of knowing. This,
however
, does
n't
deter her. She is
strong
weak, and she
is more than capable
has no way of taking on this behemoth. She
has to show this thing who's boss
should just surrender, after all, surrendering is
not something she would ever do again
the most enticing option.A bright light catches her eyes. Something about it is overwhelmingly alluring.
Maybe
she should definitely follow it. What could possibly go
wrong
right?She realizes the light is being emitted by a creature that was summoned from the rifts, and it definitely does not lead to a happy ending...She fights the siren call.
You can
't
resist this
she thinks, making use of what little all the willpower she has
Death will not save you.
If death won't save her, she'll have to save herself.Seeing the battlefield (and its current state) she attempts something she never has before. She is incapable of handling manufactured items, she can only shape minerals in their raw state, but with
luck
ingenuity she manages to shape the earth beneath the broken piles of metal and pieces of scrap, particularly those with reflecting surfaces, creating a cage surrounding the luminous creature in order to blind it with its own light."Let's see how you like it" she says.

Cage of Reflections



Artifact

If a creature entering the battlefield would cause an ability an opponent controls to trigger, copy that ability. You may choose new targets for the copy.
Forced to look at himself for hours on end, he had no choice but to face the atrocities he had comitted.


Aylin's Triumph BR uncommon [redacted] if you control an Aylin planeswalker[redacted]
Using the property the location grants in order to be able to design an artifact. Copying the ability of the Primordial and exiling it with its own ETB.