Post by test on Mar 6, 2022 4:38:33 GMT
The Abandoned Shops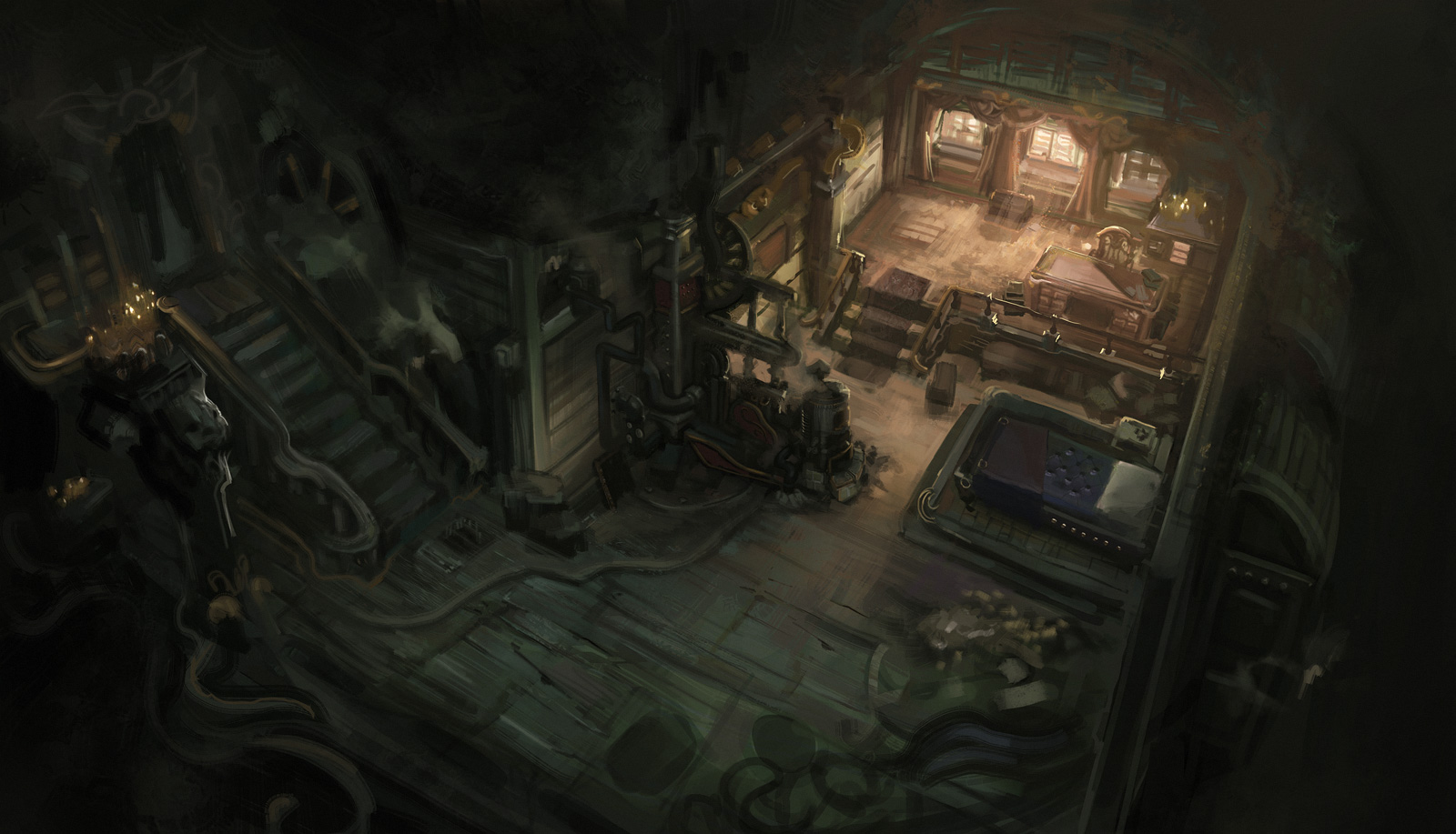 Illus. by
eWKn

Boon:
Players can design Artifacts and use Vial tokens
(They're artifacts with "

, Sacrifice this and another permanent: Draw a card. Activate this ability only during your turn.")
No one should be here; every door and cabinet a visitor opens releases a cloud of dust, along with yet another unique putrid smell. There are many places like this one, dotting the Arena. In each one, there is furniture and taxidermy in various states of disrepair, and various alchemical goods, reagents, medicines, poisons, and even bottled weapons that were abandoned by the previous owner—and in some cases, they are found with the apparatus used to create such things. The previous owner was an apothecary, and well acquainted with a society from another world, but now she is gone; rumors abound whether she is dead or alive. In either case, she had made some effort to prepare these places for her departure, but clearly her work was left unfinished; it seems she prioritized her collection of books before anything else, but perhaps in one of these shops, there is a stray volume or ledger left rotting.
Some of these shops also had devices that allowed instant travel between one another, but they were deactivated; perhaps with some technological prowess, the network could be restarted. Even now, these particular sites are frequented by cats, whether stray, or visiting from a nearby settlement. The entire network, however, centers on a storefront that is part of an extravagant house practically next door to The Bakery. It too is empty, though in much better condition, but no one dares reside there; the eyes of the apothecary, whether dead or alive, can still be felt by all intruders.
Unforeseen Reactions

Sorcery

Create two Vial tokens.
(They're artifacts with "

, Sacrifice this and another permanent: Draw a card. Activate this ability only during your turn.")
Agonize
(You may cast this card from your graveyard by putting a -1/-1 counter on a creature you control in addition to paying its other costs. Then exile this card.)
---
For a refresher on locations, this is a neutral place that anyone can pop into or out of, to fire attacks into the wind or meet up with specific people. You can respond to pretty much any attack here and give valor accordingly (including the first post attack if you're stuck, though it's a guest attack so I won't pick up valor). As long as you're here, the strange artifacts and vials the apothecary left behind are yours to design with, regardless your character sheet.
//Vial tokens by Pinkmoth.