Post by mrlozano on Jan 12, 2020 21:21:01 GMT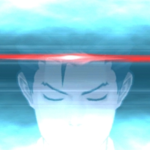 Lettie dismisses the transfigured bough as soon as it's clear that The Thing is trying to escape from the shop, and she immediately sets about trying to identify what the young lady drank. She can already see that the thorns have left cuts in the skin, but those are superficial; they aren't what's killing the poor lady. At the very least, she wasn't convulsing, which would put the counter-sedatives like wormwood and mugwort out of the question. They had expressed pain, so it was unlikely to be any of the opiates, hypnotics, or painkillers. If it were intense pain in the stomach or heart, it could very well be aconite, in which case, the antidote would be mandrake or charcoal... but haste would just as easily kill this woman. Best to stay methodical. Lettie checks the woman's pulse, the nodes under her jaw, and tries to evaluate her breathing as well. She also looks for hints of rising bile, and to see if the lips are turning blue. As Lettie begins to settle on a conclusion, she becomes distracted.
Why am I doing this? She probably can't pay me. It's going to be difficult to even save her... but they also spoke as "we". She might know something about whatever That Thing was.
Thorned Serpent


Creature — Plant Snake
Deathtouch
Whenever a creature dealt combat damage by Thorned Serpent this turn dies, destroy all permanents that were attached to that creature.
1/3
After a few seconds the girl opens her eyes. "What happenned? Who are you?" She doesn't seem poisoned or ill at all. The youngster stands up, looking very confused. "I feel... empty... incomplete..." Then, she falls to the floor again, sobbing uncontollabilly. "Where are you? Come back... Please!" She punches the floor. Big tears fall over her skeletal cheecks. "It was beautiful... Don't leave me!!!" She looks around, mostly ignoring Lettie. If one ignores the signs of hunger and malnourishment she seems fairly healthy, like if the Thing absorbed everything the bottle contained.
Empty Host

Creature - Construct

~ can't attack or block unless it has a permanent attached to it.
3/3
Thorned Serpent:
Strong in the adequate enviroment, but seems fun. Maybe 3 is too much toughness for a cheap deathtoucher tho.
8/10