Post by Daij_Djan on Sept 20, 2021 15:42:01 GMT
Welcome to the Card of the Week Contest! To participate in this Contest you'll have to design a card along the contest guidelines and throw it into the arena with other competitors' entries! At the end of each week, a winner will be determined by forum poll. The winner's card will be rendered and featured on the Welcome page, and the winner decides the challenge for the next week's Contest!
Here we go, competitors: our three-hundred and eighty-fifth challenge!
---
The winner of the "Subtypes New and Old" poll was myself with...
And the challenge issued by our winner was...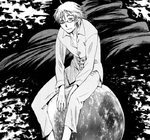 Prepare yourselves, this one will be a bit different

My favorite card from the "recent"
(talk about sets being pushed out one after another..)
D&D set was
Volo, Guide to Monsters
:
Obviously, for Volo Commander deck, you want to have as little overlap between your cards' creature types as possible – but my inner Melvin obviously would not settle on anything less than having no overlap at all (while my inner Spike knows this technicaly isn't the most efficient way of building the deck).
So for this challenge, how about we design a bunch of creature cards fitting nicely into a single Volo Commander deck? This means..


Your challenge is to design a creature card fitting into a Volo Commander deck.


Your card may be of any rarity. It shouldn't be a legend (for pretty much obvious reasons).


Your card may not have a creature type already used by an already existing entry! This one is crucial. Obviously, early posters have the most freedom while later posters have to deal with more restrictions – which I know some enjoy as well The creature types Human Wizard are banned right from the start since Volo already takes away those spots.


For this challenge, already officially existing creature types only please. While I normally don't mind coming up with new ones, it's kind of cheating for this challenge Blackborder types only please. Creatures types WotC doesn't print anymore like Mystics are fine, but they still need to exist (so no Hounds). Also creature cards without any creature types is a corner case scenario I really didn't consider – after some pondering I will allow it. But please keep in mind, there really should be a point in a creature card not having a creature type if you do want to go that route.


Hope you like the idea!
I'll add a list with the already taken creature types. Will try to update it as often as possible. If you withdraw / change an already existing entry opening up previously taken creature types, please ping me to make sure I notice.


Human (Volo)


Wizard (Volo)


Azra (Azra Outlander)


Druid (Azra Outlander)


Snake (Dire Giant Snake)


Oyster (Timepearl Oyster)


Hydra (Hydra Hivemind)


Horror (Hydra Hivemind)


Ouphe (Foraging Brownie)


Mutant (Anthropomorphic Individual) (available once again)


Golem (Refracting Golem)


Merfolk (Deeptear Merrow)


Rogue (Deeptear Merrow)


Jellyfish (Mirrormembrane)


Shapeshifter (Identity Eraser)


Elemental (Soil Elemental)


Chimera (Collector of Forms)


Treefolk (Bosk Elder)


Dryad (Tyrant of Roots)


Noble (Tyrant of Roots)


Crocodile (Quagmire Lepidopterist)


Mystic (Quagmire Lepidopterist)


Faerie (Glen Elendra Spellsinger)


Bard (Glen Elendra Spellsinger)


Brushwagg (Bushwhacking Brushwagg)


Otter (Dugrol Pathfinder)


Scout (Dugrol Pathfinder)


Mercenary (Dugrol Pathfinder)


Cockatrice (Ferocious Cockatrice)


To increase your chances of winning and to also make creating the poll easier on whomever is doing so, please try to use a render.
Additionally, please try to keep your entry edits all in one post - if you need to change it you can put your old entry in a spoiler marked "Old entry" and leave the newest rendition to be seen. Just use the edit button in the top/right of your original post.
And now, time to begin the challenge!
Best of luck, competitors!