Post by foureyesisafish on Jan 23, 2023 19:16:34 GMT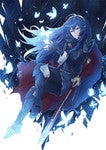 cajun
test
Popcornia
froggy
mrlozano
foureyesisafish
Ratings:Weight of Power: 8/10.
This is interesting, especially in GU which has plenty of ways to untap things. While it's an interesting trick to give it Mirage, the cost is too high.
Unseen Squire: 8/10.
I think if this didn't have flash it could be common, but it does, and so fits at uncommon. It's very nice.
Targeted Weakness: 8/10
+ 2 It's weird because if this didn't have improvise I think it could be 2W.
Hyxotl's Anger: 9/10
+ 2. Shivian Devastator before Shivian Devastator was cool
Doer, the One and Only: 8/10.
I would rate it 10/10 if I weren't so worried about how it would play in Jund.
Glimmering Bacon: 9/10.
Silence the Believers + Generous Gift is fun
Rankings:

Lothaire 26
Cygari 25
Aelewin 25
Arandu 25
Doer 24
Anne 24
Argel 22 (using 5 as a non-entry)
Cayli 21 (using 5 as the non-entry)
---

As she sits there in pain, Anne's body begins to harden and solidify, chitin plates and limbs beginning to emerge from her seemingly human self. After a few moments of struggling, Anne collapses to the ground, still.
...
Then her body bursts forth like an explosion, splitting and growing alike as any resemblance to anything human is quickly replaced by arthropod visages. Multiple centipede-like heads rise up on myriad limbs as the sand begins to drastically heat, at some points melting into small pinpricks of molten glass.
Their eyes turn to the geomancer clone, who quickly begins to burn or melt depending on its composition as they release gouts of flame from their many mouths. The bug hydra then scurries over to the purple-eyed Xaja, with one head turned towards Atlani. The others lean back before screeching what could barely be called language to any who heard it.
BURN.
The Xaja clone watches disappointed as Anne transforms, realizing there is little it can do against a beast of that size, and quickly burns away under Anne's fire.
An ant hydra? No hands to hold a blade… and here I thought we'd get somewhere.

---
The snow leopard Atlani was riding puts some distance between them after Atlani dismounts. The two Xajas facing Atlani move to flank her, though she backs away and moves to the side, preventing the effort.
Are you spread thin, or do you not want to kill me? I have to think you'd have done it by now.Sometimes I like to have fun with it.I am not some mouse for you to trap in a corner. It disappoints me that you respect me so little.Why? I am millenia older than you. You wouldn't respect an infant in a fight, would you?
The Xajas poke and prod at Atlani with their spears, which are blocked by her shield and parried by her sword as the three of them continue moving away from the others.
I would respect a former colleague. Especially one with such unfinished business.Unfinished business? Comparatively, I had been taking you on a field trip of the multiverse. There are so many planeswalkers here with such strong sparks. Some real fighting could get done.But will they help you?
The two struck as one, more suddenly than Atlani had anticipated. She had hoped to block both with her shield, but the space between the spearheads lead her to block one, the other sliding off the edge of the shield and landing in her shoulder. Atlani winces, though otherwise seems not to mind.
Their strength will draw His attention!Will it? You have been trying for centuries!
They strike again, this time Atlani manages to dodge one spear and block the other. The snow leopard begins silently running up behind the spearmen
And I will search for centuries more. Fighting. Growing. Evolving, until He takes notice and sees fit to retrieve Me. To wield Me once more.And I can offer you dragons to struggle against. Allegedly centuries old. What greater tale than killing ancient dragons? Come with me back to Tarkir.

One of the clones thrusts forward with his spear, which quickly veers off course as Atlani bashes it with her shield. The other moves to follow up but is tackled by the leopard, who spares no time sharpening her claws on the crystal, and Atlani sinks her blade into the final Xaja. Her mind is quiet.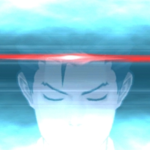 The blade is pulled out of position by the knight-general's axe, though disappears from her hand in a flash of purple light, reappearing in the other, ready to slash down into the spirit at a hopefully unexpected angle.
---
As soon as Xaja disappears, Lothaire pivots into a defensive stance, pulling their longsword into a halfsworded overhead guard where it can counter the slash with a circular sweep. The knight adjusts their footing to account for Xaja's new position, then backs away slightly when they lose their opponent's position in the swirl of dust.
Can you? Peasant or mercenary, you use the same predictable techniques. I may have been mistaken about your tale—perhaps you are the reason your wielder is so often slain!
Once it's clear that Xaja intends to duel them, Lothaire shifts to a lower stance for their guard before lunging for a series of halfsworded stabs, hoping to use their superior reach and leverage to force their way past the opponent's guard. Should Xaja try the same teleportation trick again, Lothaire will punish the repetition by sidestepping and shifting back into an overhead counter as before, except this time followed by a wide slashing riposte from the shoulder.
Ohohoh… you should mind your tongue while you still have one.
Xaja blocks Lothaire's attacks with a combination of parries and dodges, with each parry leaving a glow at the point of contact on Selem. Once he felt he had accumulated enough of them, the glow began to spread itself thin across the blade, then onto Xaja, who began to parry and dodge faster and faster, eventually beginning a counteroffensive, which Lothaire could easily block at first, though after a point it was uncertain whether Xaja's arms was simply teleporting around, as Lothaire simultaneously blocked a hit from the left, they saw, unprepared, one coming from the right-
Without any joke or remark, the weapon switches to a long dagger, and the cat slashes at the geomancer's wrist, trying to disarm her.
However, that final attack would never connect, as the blade flew from Xaja's grasp and landed in the snow nearby. "You… WORTHLESS STRAY" Doer succeeded in removing Selem from Xaja's arm, but had to now contend with the other, as Xaja throws their arm, charged with the remnants of Selem's power, striking towards Doer in an attempt to backhand and send him flying back across the field.
Xaja's eyes dim, returning to their normal shade of gray. Regaining awareness, Xaja looks around, seeing first the massive avatar of Hyxotl, then the glowing horse and armor, before noticing that Lothaire is focused on them, promptly backing away, and tripping, landing on their back. Their eyes show fear, though that fear shortly melts into peace.
"Ha! Heheheh, heh… you want that sword so damn bad, go ahead and take it, I guess."
In the distance, Atlani remounts her beast and rides towards Selem, though the distance affords some time to those who might take him for themselves.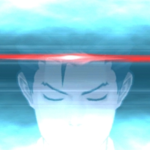 Elsewhere, Yenna grabs the reins of Lothaire's horse, driving it back toward the battle. She draws the hastily-made blade she brought with her, but waits awkwardly at the outskirts of the fight, and crouches down so that if it weren't for her radiant armor, without a second glance one might almost think the horse had no rider.


Nervous as she may be, pride seems to infect Yenna at a touch of the reins. Perhaps she would be easier to miss on the steed hidden by the blinding radiance? Should she give a second glance to her own weapon, the blade may still be hastily made, but of no lesser quality for it, and seems to be a shining companion for both the armor and steed. Such is the strength of the Radiant Order's conjurations, and the people of this land.
…Right. I can do this! I've got a magic horse, magic armor, a magic flower, and a… did Syr Lothaire enchant my sword?
She pauses a moment in her thoughts to notice the unusual amount of confidence, considering the situation.
Is this…? No, I can worry about that later.
Filled with pride, confidence, and determination, Yenna rides across the field, sword in one hand, flower raised in the other, as one might carry a torch.
Yenna, the Illuminator



Legendary Creature - Human Knight

Artifact and Enchantment spells you cast cost

less to cast.
Yenna, the Illuminator has lifelink as long as it's enchanted and first strike as long as it's equipped.
2/3
Well, worst case scenario, this serves as a distraction. Best case I get Selem back, and that gives me more time to figure out who to give him to.
Yenna, wary of Lothaire and Xaja, and unfamiliar with Doer and Cygari, raises her sword as she approaches.
---
Final Round:
With Atlani and Yenna both in pursuit, and disarmed from Xaja, Selem offers a choice:
Live by the Sword:
To live by the sword, make a permanent card.
Die by the Sword:
To die by the sword, make a nonpermanent card.
Curtain Call Bonus:
Given the closeness of the race at this point, and that it's the final round, the bonus points can go to
everyone
this round!
You get +1 point if your card's mana value is equal to your maximum mana value.
Yenna
is just neat. Kind of a weird card to end off this massive event on to be honest, would have expected Selem.
8/10.
Hyxotl's avatar screeched in primal fury as the Xaja clone burned away. But as the worldsoul's rage began to fade, so did the monstrous form of the centipede hydra, and soon Anne was kneeling on the ground, herself once more. Her many siblings swarmed up, but Anne would only let them help her up as she looked towards the impending battle for the blade.
She stepped forward and turned back to look at all of them, all of the little ants that had been there for her ever since she hatched. A tear forms in her eye as she looked back to the battle.
Bea looked on to her sister, heavily concerned. "Anne, you're hur-"
"I'll be fine, sis" Anne said, only half-convincingly. "I've... I've been through worse."
"But why do all of this for-" Tlalli was cut off by Anne giving her a glare. "She's a friend." Anne explained. "A friend who means a lot to me. A friend who I've let down too many times. A friend... a friend who really needs help right now."
The group just sat stunned for a moment before Tlalli placed her hand on her younger sister's shoulder. "I wish you the best of luck, my dear sister. Go prove your valor." The rest soon followed with their own words of encouragement, with Bea ending with "Please, stay safe out there."
Anne nodded before meekly stating "thank you all" before running off towards the battle.
---
Anne ran. Anne ran as she had never run before, striding towards Selem as fast as she could. She didn't want to claim the blade for herself, however: it was all for Atlani, the first friend she had besides Aki and Roy, the first one she feel like she could relate to as a warrior and as someone cast far from their home, the one who's been by her side whenever she could. Their relationship hasn't always been the most stable or understanding at times... but deep down Anne blamed herself for that. In her mind, after all she's put Atlani through... the least she could do was be there in Anne's time of need.
Her mind echoed with thoughts of her time with Atlani. Of all of the laughs she shared. Of all of the battles they've fought side-by-side. Of all of the misunderstandings they've had. She felt a flurry of emotions: fear, sadness, anger, pain, joy. But most of all... she felt the beat of her heart driving her forward, towards her friend.
To war
.
Anne's footsteps grew louder and her shadow grew longer as she approached the battlefront, her body shifting unconsciously as her thoughts focused on the upcoming battle, her veins coursing with familiar power given new purpose. By the time Anne had made it to the battlefront, the normally short, lithe ant-girl was replaced by a titanic warrior almost twice her normal height, her muscular form partially covered in what seems to be a patchwork mix of armor while various swords, axes, spears, and other weapons hung off her back and hips, ready to be used at any moment.
Anne drew a spear off her back almost through instinct alone before opening her eyes, surprise at the transformation quickly quelled by the need to grab Selem and hand the blade off to Atlani. She cracked her knuckles one last time before lunging for the blade, bellowing "FOR ATLANI!!!!!" as she made her way to the planeswalking sword. As much as Anne wanted to make him pay for abandoning Atlani, now was not the time for revenge. It was time for war.
As soon as she hears Doer shout "I'll hold them, so come and take it!", she slides up near him while saying "Hey there buddy, also with Atlani" to calm down any possible confrontation. She felt tempted to grab the sword and run it up to Atlani right then and there, but instead she first asked, "Do you mind me grabbing the sword for a sec to run it up to Atlani?" If Doer agrees, Anne attempts to sweep the other contestants out of the way with her spear before grabbing the sword and running straight at Atlani, her thoughts buzzing
I got Selem for you I got Selem for you
on repeat so Atlani doesn't confuse her rush for a hostile one. Otherwise, Anne fights alongside Doer in a flurry of swings, switching between weapons on a whim and wrestling those who want to claim the blade for themselves to the ground.
For her friend, Anne Lives by the Sword and goes big for her last Curtain Call