Post by raistlin on Nov 13, 2018 3:29:25 GMT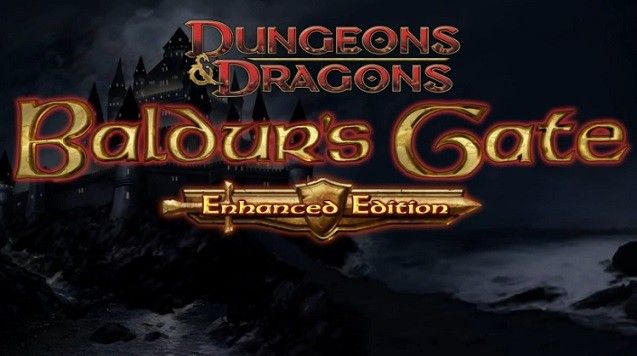 Tymora's blessing on you, traveler! And welcome to the Realms.
This project aims to bring into Magic the Gathering the spells, characters and scenarios of the critically acclaimed video-RPG series of
Baldur's Gate
, set in Dungeons & Dragons' Forgotten Realms.
The "block" will be composed of three sets, based on the three main storylines: Baldur's Gate, Shadows of Amn and Throne of Bhaal.
The other expansions and modules, and the Enhanced Editions games will be included.
Back in the old forums, there was a
"Bhaalspawn Saga"
thread, but the project was soon abandoned.
I picked it up, restarted it from the beginning and continued working on it for the last few years.
Credit will be given to all those participating in the project, both back then and now.

MECHANICS
New ability:
These are the new keyword abilities in the set:

Spontaneous X

(

, the name may yet change): "Whenever you cast your first spell each turn, you may pay

. If you do, target opponent loses 1 life and you gain X life."

This is based on the cleric ability "spontaneous casting", which in D&D lets them cast unprepared "heal" and "harm" spells (depending on their alignment), and more generally on the "heal" and "harm" series of spells in general;

Contingency (): "When you cast this spell, you may exile any number of instant or sorcery cards with total mana cost from your hand with a contingency counter on each of them."
This is based on the series of contingency spells in Baldur's Gate, which allow the wizard to spend spells and "store" them, to release them at a later date, at a pre-determined moment. It works in concert with abilities that let you "release" (cast) the spells "stored" (exiled) this way, without paying their mana cost. It trades a later cast tied to specific cards for lower casting costs;




Wild Magic (): This is a "pseudo" ability keyword that refers to a series of spells that trade a lower cost (or a higher power) with the chance of letting the opponent (should you lose a coin flip) gain a similar, or slightly smaller, advantage;




Rage X (): "Whenever this creature becomes blocked, it gets +X/+X until end of turn for each creature blocking it."
A more powerful (and more linear) version of Rampage, inspired to the Barbarian Rage class ability.



I'm considering adding a mono

ability, and I'll gladly accept suggestions.
New keywords:
These two are abilities that already exist in Magic the Gathering, but have never received a keyword so far:
Lure (): "All creatures able to block this creature do so."
This one is pretty well known;




Resistance X (, I'm considering making it ): "Spells your opponents cast that target this creature cost X more to cast."
A weaker, but more flexible, hexproof. It's meant to simulate the spell resistance granted by certain spells (or the Drow innate racial ability).



Returning abilities:
These are (so far) the returning keyword abilities (not counting deciduous and evergreen ones).
There used to be many more, but I cut out half of them and re-designed the "block" to have a more uniform nature:
WORKOMETER:
Baldur's Gate
-
214 / 270
Shadows of Amn
-
177 / 270
Throne of Bhaal

-

97 / 270