Post by ZephyrPhantom on Mar 29, 2020 22:50:28 GMT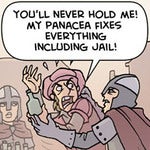 Eye Collector
,
Mindwrack Harpy
,
Winds of Rebuke
), but the focus is on milling
yourself
to turn on your Devourers, which makes the gargoyle trickier to turn on than it would be in a more traditional mill deck. Millikin doesn't add anything that Deranged Assistant doesn't, and it cuts into my budget a bit more.
To The Slaughter could be interesting, but I'm not sure what I'd cut for it. I think my next tweak to the concept is going to be upping the number of spells like
Corpse Churn
so that stocking my graveyard works better.
Hm, yeah, I think I follow now. I feel like it's also worth pointing out
Gurmag Angler
is $0.23, with an even more Ultra-budget variant in
Necropolis Fiend
at $0.10.
Treasure Cruise
, while no longer worth literal dirt with the existence of Pioneer, is still $0.31.
Death Rattle
,
Muderous Cut
, and
Sibsig Muckdraggers
may also be of interest to you.
If you're looking for cheap and/or flexible self-mill options,
Tome Scour
is $0.24 and
Merfolk Secretkeeper
is even cheaper at $0.09.
Thought Scour
is at $0.33 but one of the best spells of its kind for a reason.
Quest for Ancient Secrets
feels like kind of an easy cut because it's extremely slow and probably not going to do much - you'd be better off with more Corpse Churns getting you exactly what you want when you need it. If you're concerned about being able to get exactly what you want in your graveyard, you could try something like
Forever Young
which is a steal at $0.03. I also feel like Grave Strength isn't pulling its weight and there's a lot more cards here who will do a better job at putting things into your graveyard in exchange for a better payoff. Even if you're not Surveil matters you could try
Unexplained Disappearance
or
Nightveil Sprite
.
Mindwrack Demon
could be a great upgrade to Harpy, though it is at the upper limit of $0.33.
Mire Triton
at $0.13 could be a particularly nasty 2-drop as well.
Random aside, he might not be the best thing for the deck but I used to be a fan of
Headless Skaab
back in the day for things like this.