Post by Neottolemo on Dec 29, 2020 11:51:31 GMT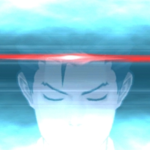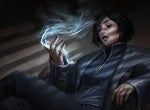 Herd Susceptibility seems fine, works as a response, and has fitting flavour, 9/10
Full response coming later.
EDIT -
"The rest of the team's fine, as far as we could tell. And I've never heard of this Ixalan. These dinosaurs... They don't seem to be bothered by me. That said, they're animals, and they act like animals. All of those I bring here act like they've got full bellies, but they're not, uh, traditionally smart. I've had to stop a few from chasing things bigger than they are, possibly out of some desire for dominance. Though that doesn't explain them chasing butterflies. In that case, they probably just wanted to play..."
Carefree Hatchling

Creature - Dinosaur

Haste

Whenever Carefree Hatchling deals combat damage to a player, you may pay

. If you do, draw a card. Otherwise, each player draws a card.
1/2

"Ah, well. That's better than them appearing to attack you."
Lettie crosses her arms and drums her fingers on her sleeve for a second. "If you were cursed, I have a few potions that can banish curses, but without any knowledge of what caused this, such a potion would likely not do anything for you beyond being unpleasant to drink. It's also quite a strange curse to have, if you're able to stop a
dinosaur
from just doing what it wants. Without any more specialized treatments, all I can offer you at the moment is some free advice: you would best find a way to efficiently handle these beasts. Shouldn't be too difficult, considering what you can do already. If you need materials for that, you can contact me later for them."
Luring Lantern

Artifact


,

: Target creature attacks this turn if able.
I don't mind making you pay to not give me cards, or just plucking it off with a block.
---
Carefree Hatchling
— Seems like an interesting design, but it seems to be pushing its luck in much a similar manner to swiftspear.
7/10
"It's not hard to keep a dinosaur at bay, it's just... A lot of work. But if I get what you're saying, then I guess I'm out of luck with potions unless I find out what went wrong when I went to the past. Hrrgh... I'll have to look into that more. Don't have much of a clue where to begin there. Still, thanks for the help."
Luring Lantern: I think the base cost might want to be upped to at least

due to it not being an easy-to-remove creature like the ones on which most repeatable attacks-this-turn-if-able effects are on, but I might be wrong. Overall looks mostly fine. 8/10
This is a very old interaction so you don't have to continue the exchange and/or add flavour.