Post by WindyDelcarlo on Aug 8, 2020 18:26:02 GMT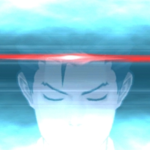 Excess Weakness


Enchantment - Aura

Flash, enchant creature
When Excess Weakness enters the battlefield, tap enchanted creature.
Enchanted creature gets -2/-0 and its activated abilities can't be activated.
Lettie seemed less inclined to immediately answer today than usual, and Seiva was left to examine the shop for at least a few minutes uninterrupted. Lettie's stock hadn't changed much since Seiva had first seen it, but the eclectic collection of books had grown considerably, and it seemed Lettie was now using furniture properly made for its purpose rather than improvising.

Eventually, Lettie walks in from outside, with one of her red kerchiefs drawn over her ears and a black mobcap layered over top, and her shawl draped over her shoulders. She speaks in a tone flattened in hopes of sounding less hostile. "I have been checking with Ani daily; you needn't have come all this way. Where is your escort, and why are you here?"
Neutralizing Mantle

Instant

Target creature gains hexproof until end of turn.
Create a Vial token.
(It's an artifact with "

, Sacrifice this and another permanent: Draw a card. Activate this ability only during your turn.")
---
Excess Weakness
— Seems about right.
9/10
Seiva opens her mouth to begin saying something, but nothing immediately comes out. Instead, she takes a deep breath and places her hands together. "I... am here as a customer today. Haia is helping Ani run tests, Leira is finding locations of Phyrexian infection, and I'm not accomplishing
anything
, so I came here." Seiva pauses for a long time, though by the way that she immediately puts her face into her hands afterwards, she doesn't seem to have wanted to. "So, you were present when I was struck by lightning. This doesn't exactly happen often on Volaria, so our responses to it are... limited."

Seiva takes another breath, then a sigh follows it. "I have too long to think through what I want to say. I normally like to think that I come off as... jovial, quick thinking... I like not... having to rethink everything as I say it for fear of something getting lost in the amount of time it takes me to speak. I'm told that it will gradually come back to me as I talk and think about how to talk..." Seiva tries to continue twice more, both times her words never making it to the air. "But, that's fine. It annoys me, but it's fine. As long as it happens eventually..."

"The reason Haia was with me is the reason I'm actually... here. I don't like having to have someone escort me because
I
can't do my job. I'm trained as a combat caster. I normally can see a projectile, turn, make a shard, and shoot it out of the air. But, when we were engaged..." Another pause, though this time because Seiva knows that she forgot something. She's still visibly annoyed by it. "The Phyrexian creature you had mentioned to Ani. It traced us from Miss Seska's home while we were traveling back to the Outpost. It shot Haia with some of the oil, and I could do nothing to stop it. Nothing we have on Volaria can help me in a reasonable amount of time. All if it is "will help your recovery". I need to be functional. ... I was hoping you might be able to help."
I wonder if making a vial is worth the +1/+1 from Ranger's Guile. Probably? Simple, works, 9/10.
Slowed Thoughts

Enchantment - Aura

Enchant creature
When enchanted creature attacks, exile Slowed Reflexes and enchanted creature. At the beginning of its controller's next declare attackers step, return that creature to the battlefield tapped and attacking, then return Slowed Reflexes to the battlefield attached to it.