Post by WindyDelcarlo on Mar 5, 2022 0:54:58 GMT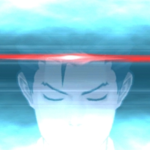 Rel lets out a chuckle of his own. "Goddess, huh? I'd hate to be on the receiving end of one of them. Heard plenty of stories of the Saints of Solari. I think ya've misunderstood me, though. Daira wouldn't do harm to these people or their lives. Being completely honest, there's not a reason I'd want to. They're not troublin' anyone. Thing I noticed was a deep vein of platinum -- super useful for protective alloys against spells, kinda useful for aether mechanics. Seems like it's kinda a waste lackin' the tools and know-how to use it when it could benefit so many people. That's the kinda thing we do."
Breaker of Oaths is probably correctly costed, given what Rec Sage costs, but it
really
feels like it's too high. Maybe it could be larger at this mana cost -- you're basically trading a mana for first strike. 7/10
Platenite Armor

Artifact - Equipment

Equipped creature gets +1/+1 and has hexproof.
Equip

"Yes, these are rich lands! But what, my dear... guest, do you think would be necessary to exploit such a deep vein?" Rel might suddenly become aware that townsfolk have begun to gather around the exchange. Still, the music plays, growing somewhat louder still. Are the bards coming to see for themselves? "Daira would not be able to do any harm to the people who reside here though, that is true. I consider you an envoy for now, so I suggest you recognize where you stand." The rest of the Knight's retinue, which have been silent and very much present until this moment, laugh.
Palatine Extorter


Creature — Human Soldier

When Palatine Extorter enters the battlefield, target opponent sacrifices an artifact. If they can't, you create a 1/1 white Soldier creature token.
1/1
---
Platenite Armor
— Thinking of something like goldvein pick, I think that this is more or less the correct cost, and sidearm pointedly hedges it out of common, so it's the correct rarity too.
9/10
"And an envoy's all I am, here. I'd hate to seem like I'm forcing ya into somethin' you're not ready to be a part of, but figured it'd be worth givin' ya the option. Not sure about the others like me, but the places
I
recruit come by choice." Rel shrugs, but continues. "Though, point of warning. I'd do somethin' about protection here. Couple days back my own place was attacked by a...
thing
that we interplanars call an 'Eldrazi'. Followin' that, metallic creature lookin' for somethin' it called a Prototype. Ya seem good at what ya do, and I can tell ya want the best for the people here, but you're only one, and, well. Plane called Zendikar, history says they needed a
lot
more than one. If ya find you're interested, Daira can help set up protections against those kindsa threats, and it'll be
real
easy to find me because my architecture looks like crap."
Minimum two 1/1s, maximum can off an indestructible thing. It's a bit awkward that it gets bricked by treasure or food, though. 8/10
Defensive Pact


Enchantment

As Defensive Pact enters the battlefield, an opponent gains control of it.
At the beginning of you upkeep, you and Defensive Pact's owner each create a 1/1 Soldier creature token.