Post by cajun on Jul 6, 2021 6:26:51 GMT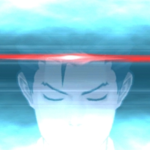 The broken fool seems to still be searching for their home plane. I suppose with their corrupted memory, they could not return. The surest lure then would be the promise of another clue to the location of Spark Labs. While my corrosives are brewing, I can take this opportunity to fabricate such a lead. However, it would have to be delivered by proxy. The question now is whether I acquire such a proxy in earnest or deceit—which would depend on whether such theatrics are possible. Let us begin with creating the "plot hook", if some material can be found.
Lettie next directs her network to help her search for one of the miniature drones, currently operable or not, in the hopes of collecting one for herself; even near-scraps would do. Lettie centers her personal search on the site of Kaira's death. She is prioritizing those sending an emergency transmission about Prototype Zero. This will likely take longer than sending informants to approach Zero.

Each Has Their Price



Sorcery

Search target opponent's library for a card and exile it face down. Then that player shuffles. You may look at and play that card for as long as it remains exiled.
Create two Treasure tokens.
Lettie's personal search turns up nothing. The bits and scraps of the bomb-bots have been swept away by someone or something in the months since their arrival.
A small number of the emergency transmission drones had arrived during Zero's absence, but now, each of them were unaccounted for.
Lettie may also hear rumors of a similar drone that did not broadcast anything, and takes great care to shake any pursuers, unlike the emergency drones which just trundle on in a straight line regardless of their surroundings.
Clean Up the Pieces


Instant

Buyback


(You may pay an additional


as you cast this spell. If you do, put this card into your hand as it resolves.)
Each token that would be created under an opponent's control this turn is created under your control instead.
---
interacting with that first bit is hard so stealing your treasure tokensEach Has Their Price

- weird tutor. cost is prob around right compared with diabolic.

8/10