Post by Idea on May 8, 2019 2:30:01 GMT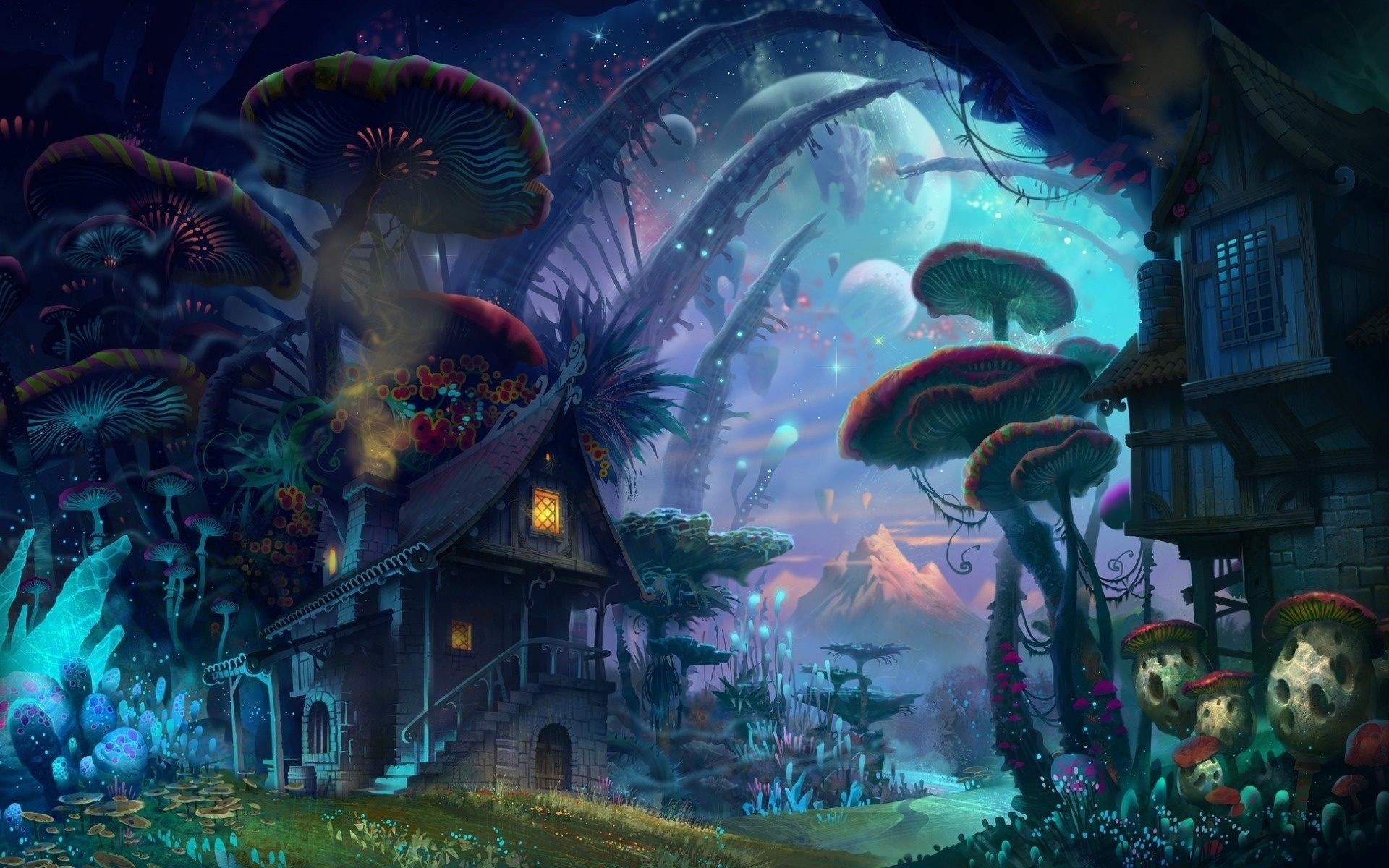 ---
Story:
Before the time of the mending, planeswalkers wielded far greater power. One such planeswalker, by the name of Khaliouse, desired a plane that would serve his every whim and never betray him. He thus created a plane of dolls and puppets, and tied the very essence of the plane to his spark, so that forever more it should bend to his will. However, as the mending came, he was unable to bear the strain put on his spark, and fell unconscious for almost a century.

His dreams gave shape to the plane of Talland, its inhabitants coming to embody the stories the planeswalker remembered from his childhood. Through the weavers, the puppets were born and given shape, role, life and so on... and would then live their roles in their respective stories over and over again. The inhabitants were happy, for the most part, content with the kind of life they lived, feeling fulfilled...until the day Khaliouse woke up.

Horrified at the complexity of life he created, unable to face the responsability, Khaliouse fled the plane. Chasing after him, the newly formed planeswalker Naahmi hoped to retrieve their creator to save the plane.

Over a year passed. Talland is running on fumes, the plane unable to produce enough mana to sustain even itself. The weavers, once telling complete stories and flowing through five colors of mana now can at most wield two. The inhabitants are distorted by the mana given, their tales and roles reshaped by the very beings that once wove them.
---
Concept and Themes
Talland is an artificial plane of dolls and puppets whose identity and lifestyle depended on the "tale" they were a part of, and what role they belonged to in that tale. Now the plane is running out of usable mana though, given the absense of the plane's creator and main source of sustenance.
These aren't of course just ordinary dolls though. Depending on the kind of mana embued onto them by the weavers, they attain a different aspect of "real beings": Green mana embues them with life, red mana gives them emotions, black spawns ambitions, blue sentience and white purpose.
Mechanics
There will be two main mechanical thematics for Talland: Sagas (or more specifically, lore counters) and a little bit of color.
1.Sagas
As a land of stories, Talland gets its very own sagas, which for any who may not know are enchantments which get lore counters each turn, which trigger's a triggered ability called a "chapter". When the last ability is triggered, the saga is sacrificed.
But wait, there's more! If Sagas are to be such a heavy part of the set, it'd be strange they only belonged out of common- thus, Talland will have common sagas, simplified Saga cards that fit in common, with generally only one, potentially two abilities.
2.Fabled
It is not only the stories themselves that have a spotlight though, but also the characters that play them out as their roles. The inhabitants of Talland find strength and identity in their roles, and in turn their very acts of compliance with those extend the cycle of the stories through which they live.
Fabled is a new mechanic that reads "Fabled <action>: When this creature <action>, if it has 3 or less lore counters on it, you may move a lore counter from another permanent onto it."
3.Woven
Little by little, mana runs dry on Talland. The weavers that distribute mana and roles among the inhabitants are forced to rely on the very few available sources, thus leading to incomplete beings that manifest more strongly aspects of certain colors, even more intensely in the presence of same-colored mana.
"Woven: This creature gets +1/+1 for each color it shares with another creature you control."
---
More Info
Set Predicted Size: 60 commons, 47 uncommons, 22 rares, 14 mythics for a total of 143 cards.
And that would be all in introducing this set of mine. I hope you liked the read, and please do let me know if you have any questions or feedback!