Post by cajun on Sept 4, 2020 7:07:15 GMT
ey yo peoples, sorry about the radio silence of late. not a huge update tonight but some nice fixes and updates, primarily for M15 Mainframe and Mainframe DFC:
2.1.1 Update
With 2.1.1, we've got access to some nice new toys in the backend, and it's time to start letting those loose. Note that these won't work on 2.0.0/2.0.1, but the files should run, you just won't have these updates.
• The flavor bar is now 100% accurate! MSE now lets us know where that divider is, so no more guessing with math and fiddling with it when it guesses wrong.
• Modal cards now indent under the bullets! People have been fighting with spaces for years, and now MSE can just slide the text over instead. Important note to people who previously used the Modal frame, switch your cards off the modal frame BEFORE updating, the Mainframe Modal check is no longer supported. I told y'all that was coming for awhile so no mercy.
• Reminder text for mill, M21's phase out, and Zendikar's party have been added.
The following only apply to M15 Mainframe and Mainframe DFC for the time being, and work fine on 2.0.0:

• Fixed a bug where the color indicators on THB fullart lands were in the wong spot.
• Removed the border from borderless+fullart cause why does borderless fullart have borders cajun. •
Copyright on Mainframe and Mainframe DFC changed to MPlantin (others to come soon).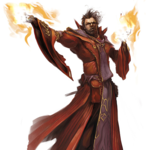 •
Stamp issues with borderless, FNM, fullart and other frames have been fixed!
Not even really a bug, but the legend crown covers up the DFC doublecast arrow.
• This bug that just got found out cause of Zendikar, fixed!

Other comments:

In addition, the back side text box is now a clone of the Level 2 box on the front side and duplicates its text.
i'm not encountering the copying bug, so maybe fixed? there's not a lot that can be fixed on the PT box moving, that's where those pts are supposed to be, but, did fix some related pt box issues. if i remember correctly part of your bug was there wasn't a replacement pt on face 2, which there is now if there wasn't before.

they became a huge headache to support with everything else and got cut. maybe i'll look into resupporting them in future.