Post by test on Apr 29, 2020 1:51:31 GMT
Parasign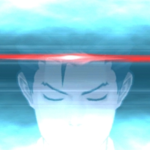 With respect to the letters themselves, Michi has fulfilled his, and has been rewarded with great fortune, in the form of gold, spilling out of his sketchbook. Michi also told me about the copies he had delivered.
The first went to you, Pidge. I don't need to tell you any more about that one.
The second went to some miss Jane, who is involved with a flying ship. I do not know anything about her.
The third was given to a wizard named Brayden. I know of him to an extent. He occasionally transforms into a creature not entirely his original self.
I received the fourth letter. In truth, I don't think I could fulfill it even if I wanted to, though it shames me to speak of it.
The fifth and final letter was given to a nameless boy who, according to Michi, claims to be the incarnation of an extraplanar deity, similar to the Eldrazi. Let's hope that such strange beings are above petty chain mail.
Lettie Wormwood had a rather good memory. At a young age, she had made a hobby out of memorizing natural and medical encyclopedias. Looking in a mirror, one day, at what remained of the burns on her face, she thought back to what had led to her encounter with J, and was shocked when she couldn't place one of the letters that Michi had written. There had to have been five, so who had she forgotten?

Lettie had brushed aside the thought at the time. After all, with the letters only appearing on the Arena, and Pidge having largely abandoned business on it, the cursed mail was no longer any concern. However, she could no longer ignore that nagging feeling when she followed the echoes of argument to a ship on land, in a crater. It must have been flying to have made such a mark. It was the idea of a flying ship that now nagged at Lettie. The notion was oddly familiar, like an orphaned thought. She decided to investigate, and knock on the first door she could find.
Orphaned Moments


Sorcery

Each player shuffles a card in their hand, a permanent they control, and a card in their graveyard into their library.