Post by WindyDelcarlo on Apr 7, 2018 9:12:38 GMT
Seiva Zeni and the Eternity Project for Interplanar Cooperation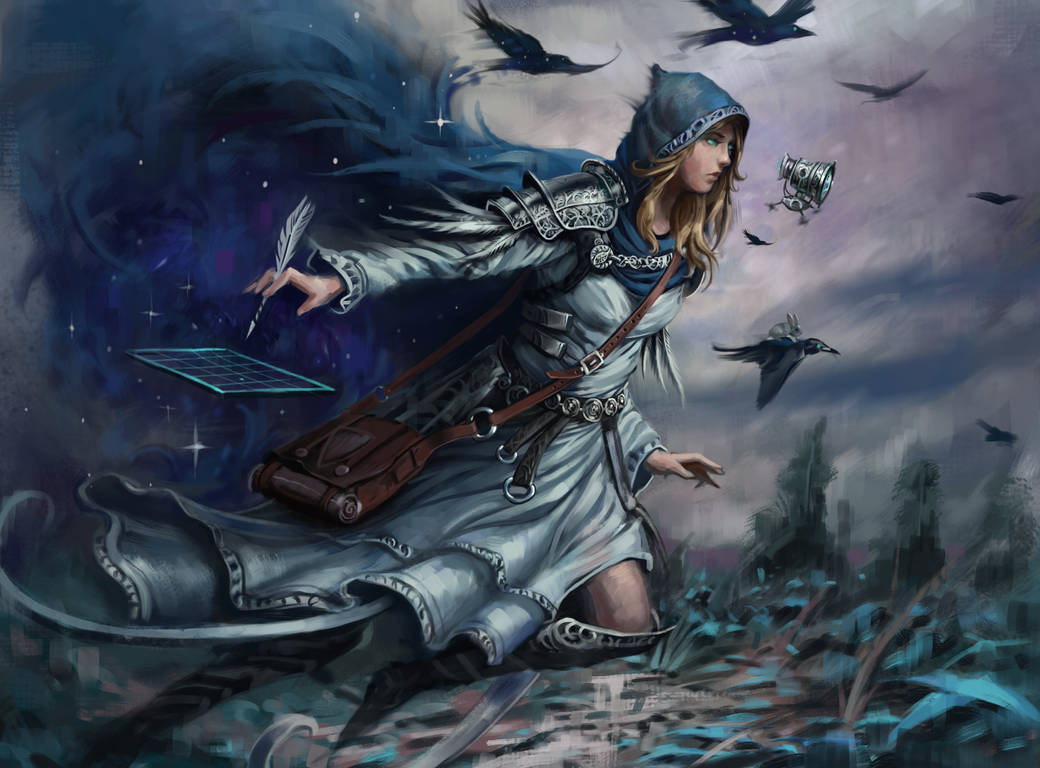 (Art by Jaime Romoser, DeviantART)
A completed outpost is now around the area that EPIC controls. A small office and laboratory complex sits as the main building, no larger than an elementary school with glass exterior walls revealing interior hallways that are further lined by aethersteel interior hallways. Quartz supports and ceiling and a dark wooden flooring seem carefully placed and planned. On the "entrance" side is a clearing, surrounding which are a few other structures. There is the slowly dwindling wooden shack that seems to be remembered only when someone gets bored and wants to break something. Across from it is the collapsed structure that used to be a stone building, but now seems to be four walls pretending to be a home while only containing rubble from the upper floor. Two glass cylinders, one supported on a platform slightly above the other, are on the remaining side. Cables lead from the outpost to the raised cylinder. The other appears to be constantly generating either aether or magic, depending on what the observer considers it.

Few people are outside. Occasionally Haia can be seen with Seiva, and Leira continues to go in and out as per her work.

Nearby, an open-air restaurant is open for business.
Colors:
(

)





(5 Points)
CMC
: 6 (6 Points)
Types:
Instant, Sorcery, Enchantment, Artifact, Creature, Land (6 Points)
Multicolor:
1 (1 Point)
Perks:
Rarity Upgrader (1 Point)
Questmaster (1 Point)
Touch of the Void (1 Point)
Artificer (1 Point)
Multityper (1 Point)
Keywords:
Develop N—<cost>
(<cost>: Note your name and put a development counter on this. Any player may develop this as a sorcery if there are less than N counters on this.)
(1 Point)
Commit X
(As you cast this spell, each other player may pay X. For each player who does, you and that player each copy this spell.)
(1 Point)
Investigate (1 Point)
Persist (1 Point)
Aethercast —
If


was spent to cast this spell...

(an energy counter)
(1 Point)
Valor:
685
Total Score
:
4179.5 = 1671 (Arina) + 2285 (EPIC) + 213.5 (Kei)
Call Aid:
Guilds of Ravnica
Seiva Zeni
(Head Advisor of EPIC, Very Injured)
[Brown-blond hair, lightweight, cryomancer]
Color:


"Seiva Zeni, with Entela's Eternity Project for Interplanar Development and Cooperation. I'm excited to make your acquaintance." (e5b300)
Estova Rei
(Core Engineer)
[Tall, slender, dark hair, tanned skin, outspoken]
Color:



"Hey, ladies! Estova Rei here, looking for some friends for the Eternity Project." (db9d9b)
Varei Maristo
(Energist)
Color:

"I agree with Seiva. How did Delcarlo-Nisita
ever
accidentally exhaust here." (85b2b2)


Haia Kenei
(Architect)
[Blonde hair, blue eyes, pale skin, glasses, ~22]
Color:



"I, uh... Hi... I'm Haia. I came from Litara, but I'm Entelan now...!" (698c8c)


Ani Soei
(Bioaetherics Student)
Color:


"This'll be new! I'll do my best!" (77ccdd)


Neso Aris
(Recorder / Subject)
Color:

(

)
"Please don't let me die when I exhaust, okay?" (400080)
Leira Hoserai
(Ancient Historian)
[Short, dark haired, pale skinned, reserved]
Color:


"I am continuing Miss Arina's research." (191919)
Kaira Veis
(Aether Technician / Material Effects,
Deceased
)
[Moderately tall, long dark hair w/ red streak]
Color:



"Solari guide your soul to peace, Kaira."
Kirilo Rekasai
(Cleric of Solari)
Color:


"May the light of Solari guide your way." (4caa00)


Kei Aliri
(Community Service)
Color:


"I am only here as long as I need to be. You would be better off talking to someone else." (3e2a75)
Aeryl Kestei
(Owner of the Ebony Phoenix)
Color:



"Yo, Aeryl Kestei, I run this restaurant. You want food, I'll get you food. Gotchya a menu right here." (007f0f)



Other Transceiver Contacts:

Arina Nisita
(Ancient Historian)
Color:


"I have returned home." (1979e6)


Hannah Delcarlo-Nisita
(Core Engineering Student)
Color:


"I'm gonna be the head engineer of Entela someday!" (1919e6)


Fulmen Delcarlo
(Aether Technician)
Color:


"I don't really get how fifty inductors just vanish." (e61919)


Sara Ylerne
(Elemental Master of Entela)
Color:


"I have full confidence in the Eternity Project." (ea7325)
Tano Resaino
(Construction)
Color:


"Heyo! Buildin' houses! Heyo! Buildin' homes!" ♪ (00cc77)
Kesai Teru
(Construction)


Color:


"Heyo! Buildin' lives! Heyo! Buildin' times!" ♪ (7700cc)
[/spoiler]
"Researching the history of people in the arena. I am not making much in the way of new developments." (1979e6)Colors:


(

) (3 Points)
Poison: 4/10. Whoops.
CMC:
7 (7 Points)
Types:
Instant, Sorcery, Artifact, Enchantment (4 Points)
Multicolor:
1 (1 Point)
Perks:
Tactical Imperator (2 Points)
Rarity Upgrader (1 Point)
Questmaster (1 Point)
Keywords:
Flashback (1 Point)
Cooperation
(Any player may spend mana to pay for

.)
(1 Point)
Develop N—
<cost> (<cost>: Note your name and put a development counter on this. Any player may develop this as a sorcery if there are less than N counters on this.)
(1 Point)
Philosophy <cost>
(You may cast this card from your hand for its philosophy cost. If you do, exile it as it resolves. Whenever you draw a card, you may cast this card from exile.)
(1 Point)
Valor:
362
Score: 1662

Mana Pool:
60/60
Call Aid:
M10-Origins, Ravnica: City of Guilds, Guilds of Ravnica, Battlebond, 7 Other Sets
Achievements:

Lotus Guardian (EPIC)
Enter the Infinite (Arina)
Three Visits (Kei)
Cartouche of Zeal (Developments)
Wojek Veteran (Arina)
Wojek Veteran (EPIC)
Kei, Cleric of Darkness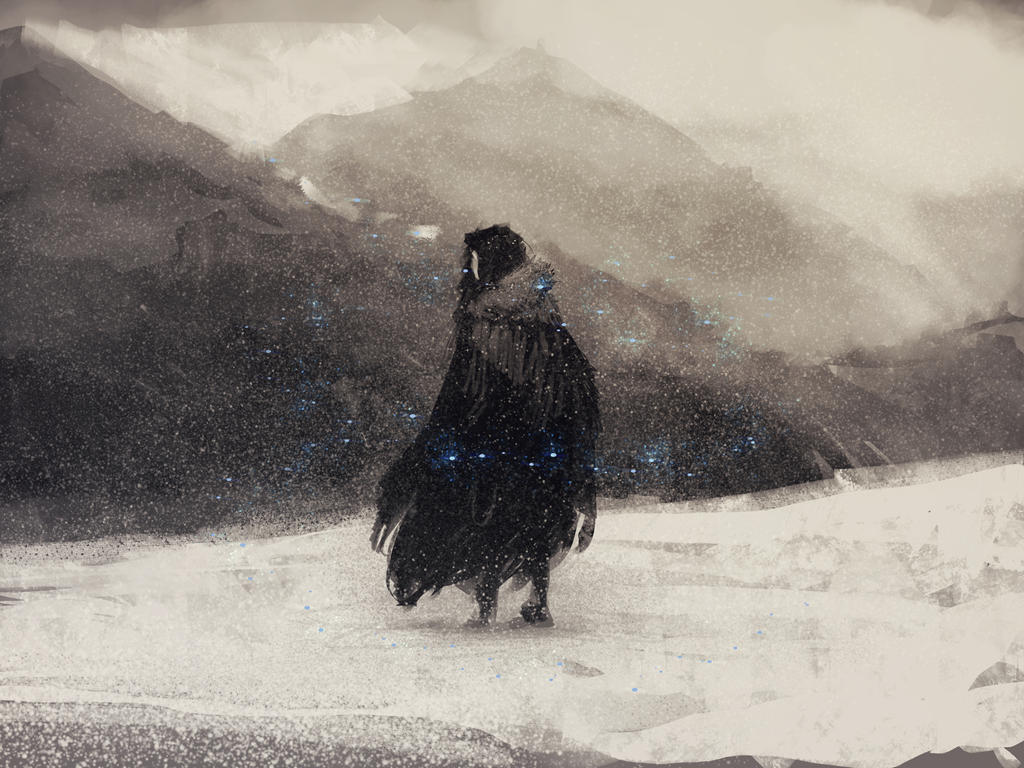 "No, you truly do not have to worry about me. I can take care of myself, and you are not my target." (3e2a75)
Colors:


(2 Points)
CMC:
5 (5 Points)
Types:
Enchantment, Creature, Instant, Sorcery (4 Points)
Multicolor
:
1 (1 Point)
Perks:
Rarity Upgrader (1 Point)
Questmaster (1 Point)
Enchanter (1 Point)
Multityper (1 Point)
Keywords
:

Wither (1 Point)
Valor
: 63.5