Post by WindyDelcarlo on Mar 24, 2021 6:12:28 GMT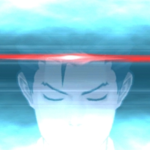 One day, Lettie planeswalks into the outpost, as she has done several times before when meeting with Ani, and she leaves a note where Haia will find it. It describes the specifications for the house she lost, from the library to the bioaetherics lab. She also requests replacements for the furniture she lost, from bookshelves to tables. She also includes claims on her regular laboratory equipment and chemicals, as well as claims on the taxidermied animals, though she expresses doubt that the project has ever seen anything similar, dead or alive. She is too embarrassed to claim the absinthe.
Claim Losses



Sorcery

Return from your graveyard to the battlefield a permanent card of target opponent's choice.
Haia tries to read over the paper, which doesn't go especially well. She looks at it, tries to figure out what it must mean, but it doesn't come to her that way either. She looks down at her transceiver, taps over to Ani's name, then stops and tries to read the paper again.
After around a minute of staring at the piece of paper, Haia forces her hand to push the Contact button on the screen. It beeps at her for a few seconds -- a reminder that she was trying to make a call in case she had done it accidentally, then a click.
"Hey, Haia, what's up?"
"H-hi... ... Have youuuu... left yet?"
"Nope. We started to, but the military guy had to use the bathroom. What's up?"
"I, uh... I can't read this, and, uh..."
"Need a translation?"
"Y-yeah, that."
"Sure thing. You at your normal place?"
"Yeah, I'm... here."
"Got it, I'll be right over." Ani disconnected the line. Haia took a deep breath in, then let it out. She made sure the paper was in her hands when Ani showed up.
"Hey, where's--" Haia shoved the piece of paper into Ani's hands. "Oh, neat. Hey, this is Miss Lettie's writing."
Ani made very little noise as read over the piece of paper, other than an "Oh, right, this!" at the beginning sharp breath at some point near the bottom of the page.
"So, uh..."
"So half of this has to go to Seiva. I, uh... I'm not sure she thought this 'paying for everything' thing through. These things're priced like art pieces. I've seen some of those on Lerithan papers."
"... Why was it...?"
"Oh, right, sorry. The other half's just your assignment."
"... oh. That's it?"
"Yeah, no worries, I'll type up a translation while I walk and send it to you so you can get to work."
"I, uh..."
"Yeah?"
"Mm... thanks..."
"No problem. ... Heck, right, military guy. Sorry, gotta run."
Ani dashed off back to where he was supposed to meet with the military, and Haia took her moment to make her second deep breathing exercise of the day.
It's hard to imagine this card doing something more interesting than other recursion effects, mostly since there's all kinds of random permanents that end up there unless you're keeping control of your graveyard. 7/10
Runes of Translation

Enchantment

When Runes of Translation enters the battlefield, scry 1, then draw a card.
Exile two cards from your graveyard and Runes of Translation: Scry 2.
(Speaking of keeping control of your graveyard)